Code of Conduct
KnolShare.org wants to ensure a respectful, safe, and inclusive environment for everyone, whenever they are engaged in Agile for Humanity activities, events, and operations.
We do not tolerate harassing or disrespectful behavior, interactions, messages, or images, by any member, in any form. This includes business and social activities, regardless of location.
We encourage everyone to help in creating a welcoming and safe environment. Please report any concerns, harassing behavior, suspicious or disruptive activity using these contact methods: contact event organizers, volunteers, or committee/board members or email Knolshare.org customer care.
KnolShare.org reserves the right to refuse admittance to or remove any person from an activity at any time at its sole discretion and discontinue their affiliation with the organization or individual. This includes members, event attendees, speakers, local and regional community leaders, sponsors, Leadership Council members, and volunteers.
Friday, February 23, 2024
Keynote: 'Tine Zekis - 'Tine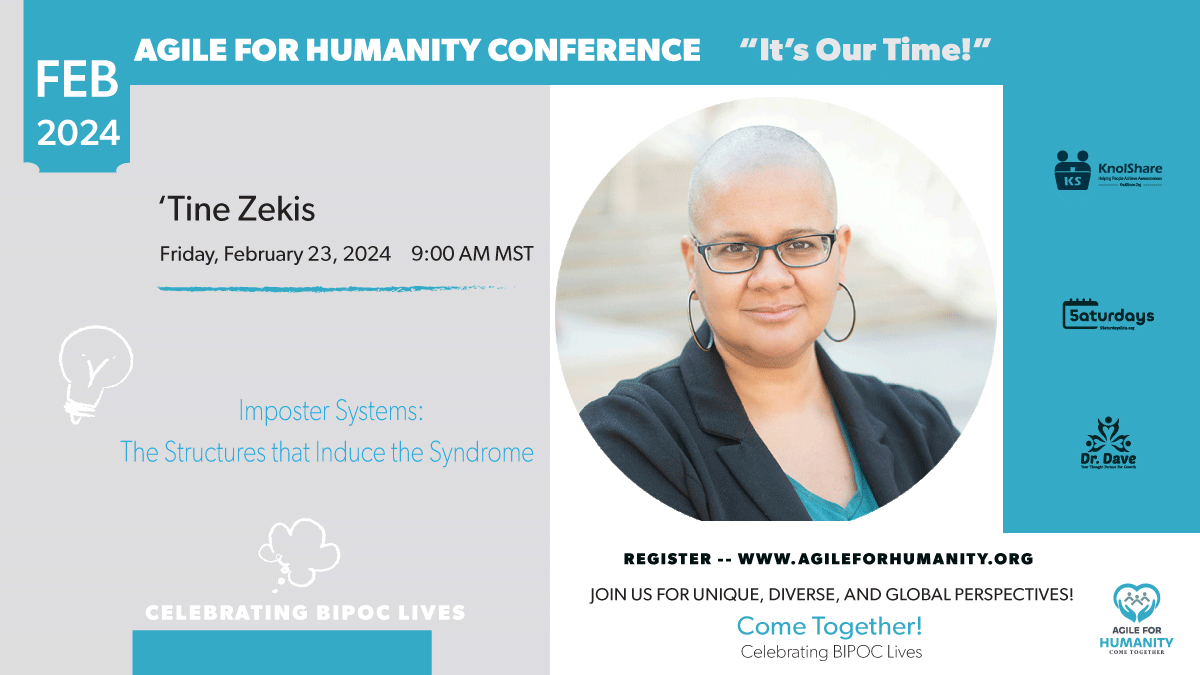 Imposter Systems: The Structures that Induce the Syndrome
Imposter Systems: The Structures that Induce the Syndrome
We've spent countless hours discussing how individuals can conquer their Imposter Syndrome. It's time to zoom out and consider the structural problems that cause widespread Imposter Syndrome, especially amongst folks with marginalized identities. Only then can we begin to create imposter-free organizations!
You will leave this talk equipped with actions you can take to make your organization more equitable, whether you're an individual contributor or the CEO!
Christine ('Tine) Zekis is an educator turned software engineer, international speaker, and Diversity, Equity, Inclusion, and Belonging (DEIB) advocate. She is the Founder and CEO of Getting Black Women Paid, which empowers Black women professionals to change the trajectory of their careers, dramatically increase their lifetime earning potential, and build generational wealth. 'Tine is a sought-after speaker on panels and at tech conferences where she discusses salary negotiation, career changers, imposter syndrome, and DEIB in the industry.
Lightning Talks (TED Talk-ish - 10-minutes presentations)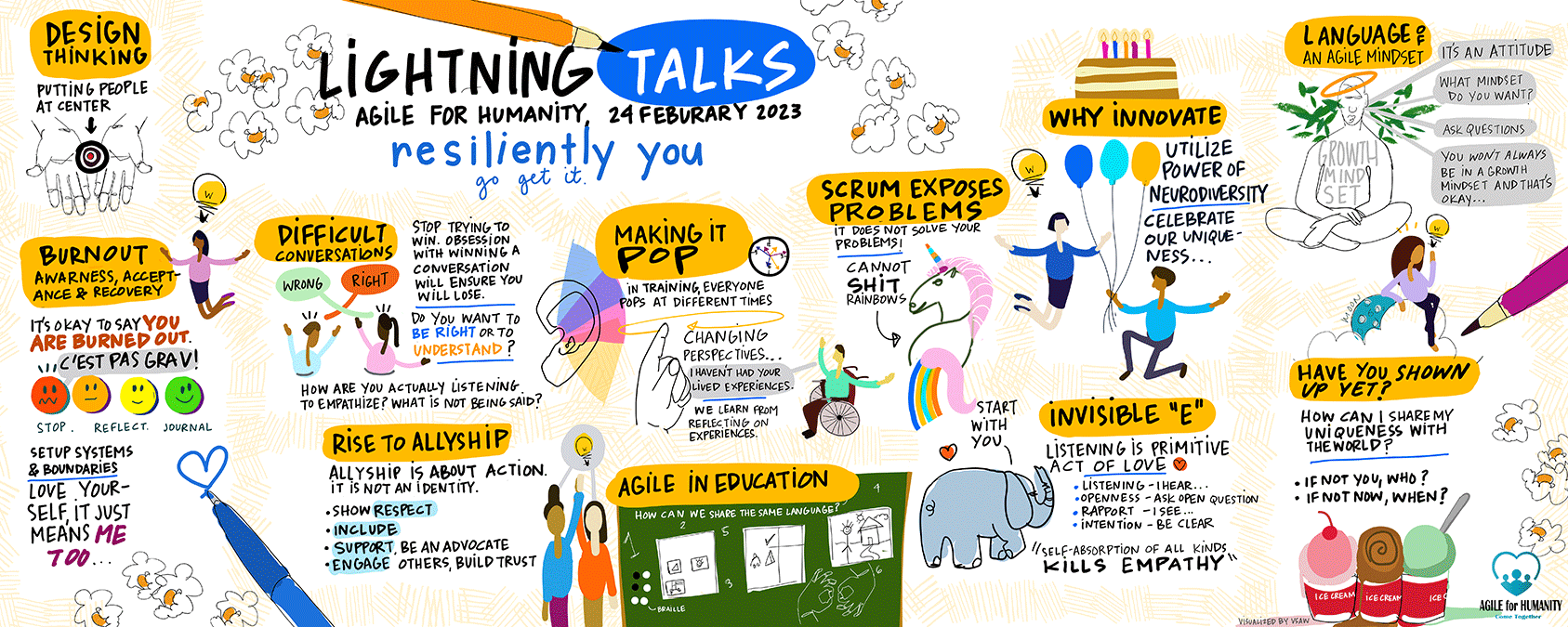 Future Search Deep-dive Conversations: Dr. Dave Cornelius