Agile for Humanity is a virtual and face-to-face community that creates space for conversations about social injustice, agility, technology, and leadership. Our conferences, meetups, and other events help build a community of like-minded and engaged individuals.
Sometimes, an online connection isn't enough to fully build a thriving community. We understand that – after all, we too crave social connection! That's why we've created the Agile for Humanity Meetup. Monthly (if COVID-19 permits), we will meet to share topics like design thinking, agile, technology, lean startup, and social justice. Speakers from around the world will present these topics, giving us their unique, diverse, and global perspective. Our presenters have participated from Germany, Boston, California, and Tucson.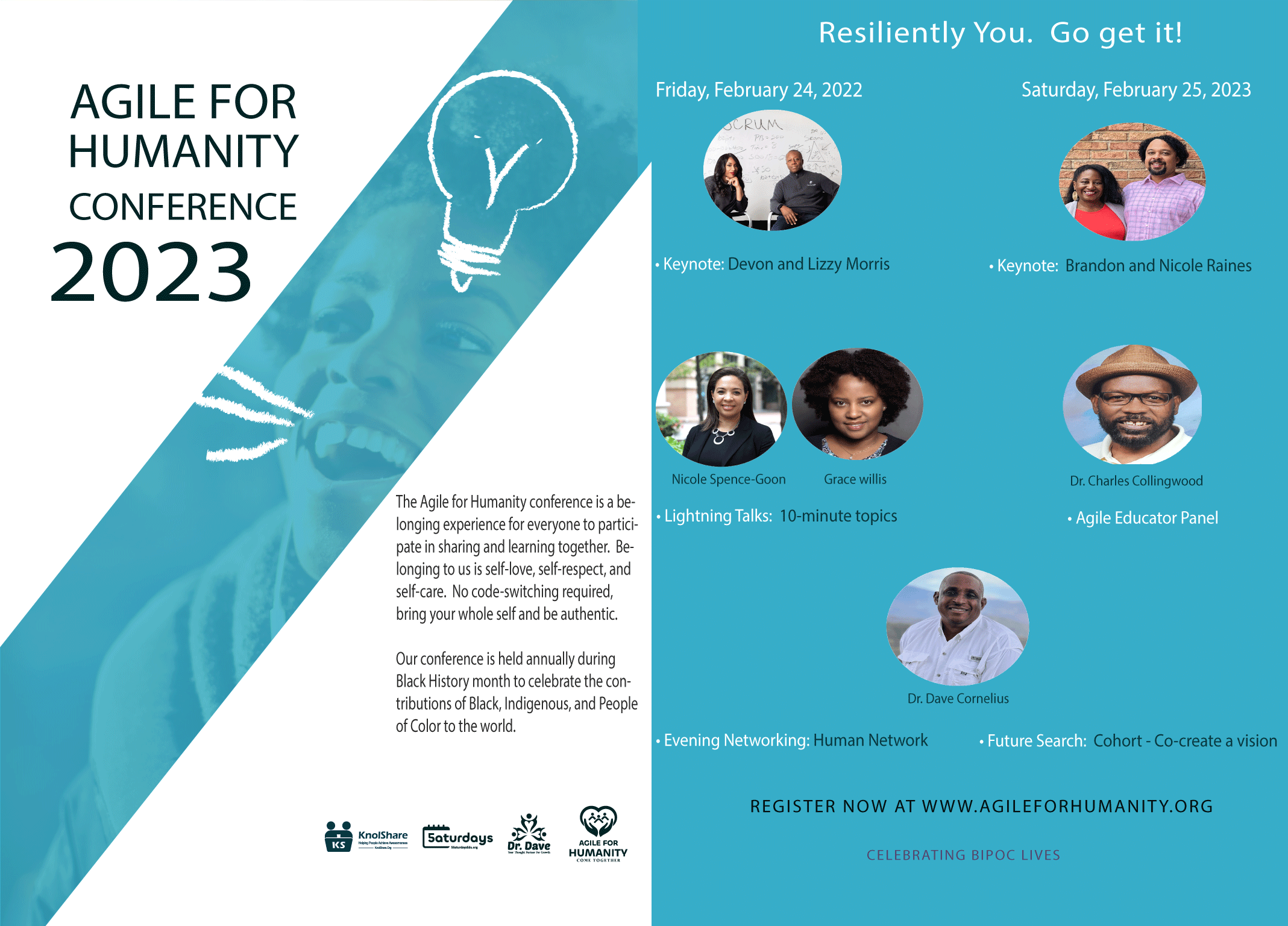 The Agile for Humanity 2024 conference will feature a powerful keynote speaker.
Friday, February 24, 2023:
Keynote: Christine Zikes, aka 'Tine - Imposter Systems: The Structures that Induce the Syndrome
Lightning Talks: 10 minutes of pure knowledge.
Future Search: Go deep to solve a future problem
In addition to the Agile for Humanity Conference, KnolShare has partnered with Agile Alliance to create the Agile for Humanity podcast. This podcast will be a space to have discussions about BIPOC's challenges, hopes, and solutions for building economic and trust experiences globally.
In Belonging and Healing: Creating Awesomeness for Yourself and Others, Dr. Dave Cornelius draws upon the powerful philosophy of Ubuntu to deliver a simple roadmap to building positive teams and relationships, improving engagement and performance.
Value is one of those concepts everyone thinks they understand until the moment they must describe it to someone else.
Deliver Value is that rare kind of book that not only clearly explains a series of abstract concepts but is also a pleasure to read. Dr. Cornelius uses fictional stories as modern-day fables to help explain what it looks like to deliver value in the real world.
Build Your Skills to Thrive in a Digital and Agile Market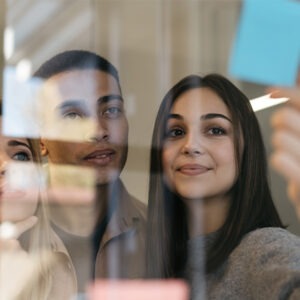 For the Agile Team Coach
Be a servant leader and boost productivity by coaching the Developers to be self-organizing and cross-functional.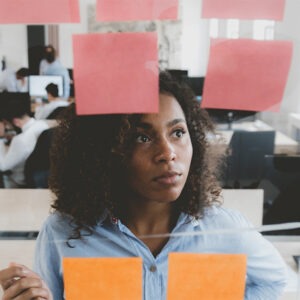 For the Agile Product Leader
Learn how to maintain the stakeholder's vision while maximizing the value of work by the Developers.