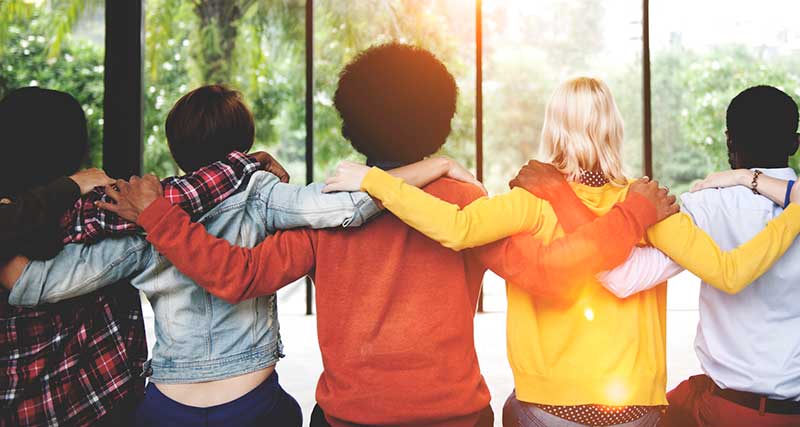 Human beings are meant to connect with each other. We're programmed to share our stories and our journeys through the many aspects of life, as this allows us to make connections and gain new insights. At KnolShare.org, we strive to encourage people who are full of curiosity, capabilities, and optimism to achieve their full potential – and it starts when they join the conversation.
The Agile for Humanity meetup and conference is a belonging experience for everyone to participate in sharing and learning together.  Belonging to us is self-love, self-respect, and self-care.  No code-switching required, bring your whole self and be authentic.
We want all who attend to feel they are cared for and experience belonging.  There will be a special emphasis on the BIPOC community to have an equal voice and presence in our conference.
Agile for Humanity is a virtual and face-to-face community that creates space for conversations about social injustice, agility, technology, and leadership. Our conferences, meetups, and other events help build a community of like-minded, bright individuals.
Each Agile for Humanity event features a presenter or speaker who can deliver valuable information, as well as ample opportunities to converse with others within the community. Members leave these events with vital knowledge to help them build their skills in agility, technology, and leadership, as well as a greater sense of trust in their fellow members.
Agile for Humanity History
2015: Agile For Humanity concept launched with a church in Costa Mesa, CA to educate NGO agencies how to apply agile practices for humanitarian events
2016: Agile For Humanity website was launched
2018: Agile For Humanity in-person meetup was launched in Tucson, AZ
2019: Agile For Humanity Open Space conference using the brand "Agile Open Arizona" was held in Tucson, AZ
2020: Agile For Humanity has its first virtual Open Space conference
2021: Agile For Humanity conference has been moved to be anchored with Black History Month